Palkonya
Palkonya is the gem of the terrain, a tiny German village in the shadow of the Villány hills. Its people diligently preserved the traditions of viticulture and wine making along its cellars almost completely intact, which are under national protection today.
The atmosphere of this land and our commitment to the red wines of Villány has governed the principles of our winery.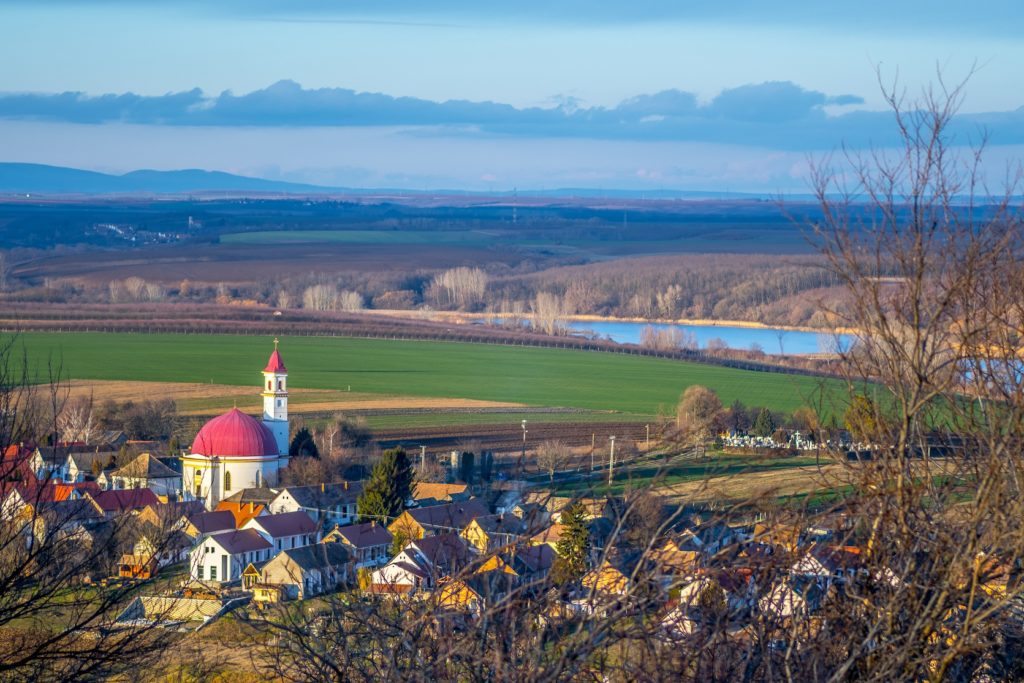 Palkonya: Weingarten -dűlő
This is the first vineyard we bought here but it reached its current size only by the summer of 2011. Certain modifications and remodeling were needed, so we turned the previous fan training system into medium-high cordons. A part of the yard was bushy, grassy, uncultivated land where we started a new plantation. We planted cabernet sauvignon, franc, merlot, blaufranker, blauburger and kadarka in half of it to produce an authentic cuvet of the vineyard, while the other half was planted with the new kadarka clone of Marika Czibere and the Research Institute of Pécs in 2009. This plantation started to produce in 2012.
Size: 2 hectares
Grape varieties: 40% portugieser, 20% blaufranker, 15% cabernet sauvignon, 10% kadarka and franc, 10% rizlingszilváni, 5% muscat ottonel
Soil: clay with limestone
---
"The wine from Villány is for the elegants, the cavelliers and for the ladys."
Béla Hamvas